Struggling to think of how you'll fill your day when you get eloped with your best friend?
It's not that uncommon! You've never done this before and there's so much information out there. It can feel overwhelming trying to figure it all out while also going about your daily lives, work, social events, etc. Part of why I'm a photographer is to help couples have their dream day with their best friend with as little stress as possible. Planning all the fun things you can do is probably the best part! I hope this blog finds you well and gives you some ideas on how to build connection on your day with your partner. So here are some activities to include in your elopement day.
First step – Grab a notebook + pen
The best way to start is to write down all the ways that you enjoy hanging out + making connection with your partner. For many people that includes making coffee together, exploring the outdoors, and just hanging out around town. It can feel strange to think that "hanging out" could be a part of your wedding day but when you're staying in a cute airbnb and have nothing to do except spend time with your lover, it's a pretty spectacular way to begin your marriage. And that's just the start of it. I've included a list of potential things to get you started on building your day.
01. Cozying up inside
Laying down together on the couch gettin all cozy. Hell, take a lil cat nap, you've got the whole day ahead of ya
Make breakfast together! Are you both coffee or matcha or chai snobs? Make it an event. Then drink it together on the couch. (The couch might be seeing a lot of action on your big day – as it should)
Playing a game (if you're game people, obvi). Backgammon, shoots and ladders, strip poker… you get the picture
Porchin' it up. Whether it be on a swinging bench, a hammock, or a dock. Bring a mug of hot coffee + blanket and you're good to go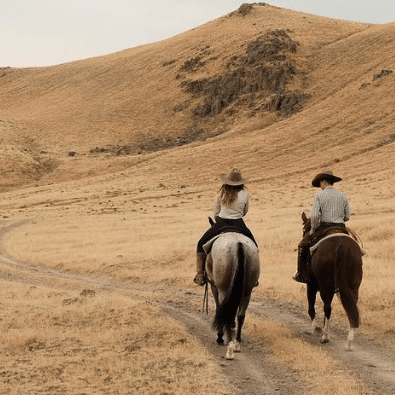 02. The Great Outdoors
(there's so many to talk about that I'm gonna do us both a favor and just list them)
Climbing / Canyoneering
Hiking / Backpacking
Surfing / Paddle boarding / Snorkeling / Diving / Swimming
Sailing / Boating
Skiing / Snowboarding
A weekend road trip
Dirt biking around the mountains
Hop on a motorcycle for a little scenic ride (I can fit in a side car, probably)
Horseback riding / Horsepacking trip
Have a cute little bonfire somewhere beautiful (fire restrictions pending…)
Have a snow ball fight or a create your ideal snowman officiant
Any other kind of way you like to enjoy the outdoors really (me personally…..I'm game for just about anything. Except sky diving…)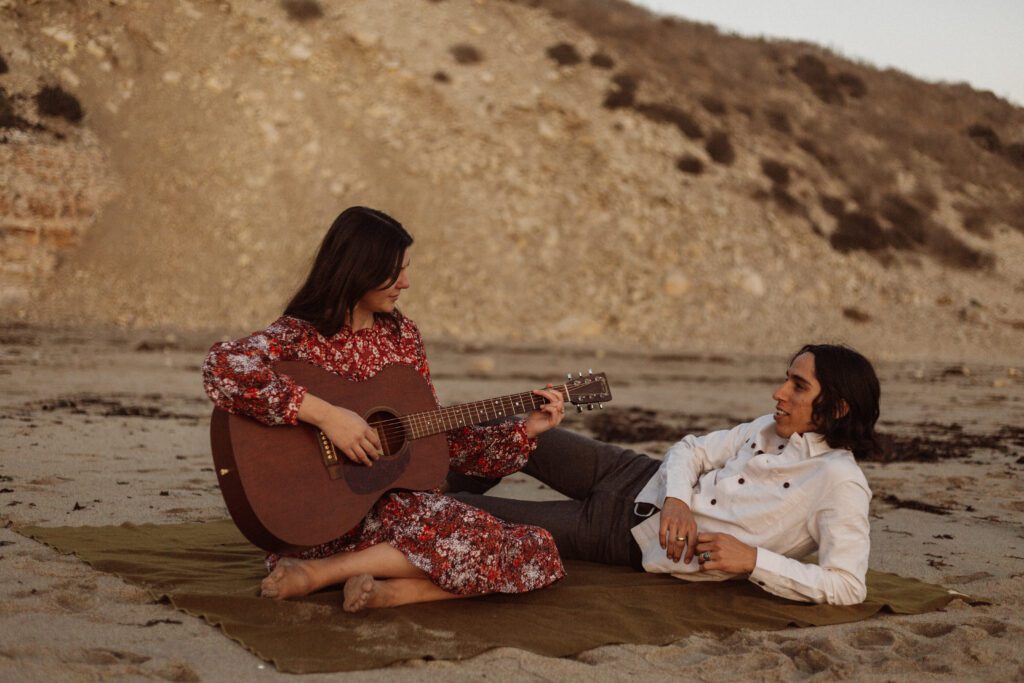 03. Miscellaneous
Getting tattoos together! Imagine hiring a tattoo artist with a cordless setup to meet you in the desert and tattoo you both outside
Hang out at a cool spot in the city. Could be a rooftop, a cute coffee shop, a Taco Bell, an old western town… options are endless
Have a little art date together. Maybe get a lil paint on each other, you can shower later. Options include but certainly aren't limited to: pottery, woodcarving, candle making, underwater basket weaving)
Find an outdoor shower or a well lit bathroom and take a shower together (clothes optional, I don't have to be there…)
Go rollerskating! Kiss under the disco ball and wear your favorite bell bottoms
Go to your favorite outdoor festival or concert. Maybe we'll even get to meet the band, who knows
Alright, you get the idea…
Literally you can do whatever the eff you want.
And ideally I'm there with my Fuji mirrorless, my point + shoot 35mm,
my SLR film camera, my polaroid, and my Super 8 to document it all.
But that's in your hands now, buddy.
Love you, thank you,
Isabella
---